A project designed to be sustainable with the environment thanks to its 65,000m2 of green areas integrated with Mediterranean species with low water consumption.
Unique access controlled by 24-hour video surveillance and perimeter fencing of the residential.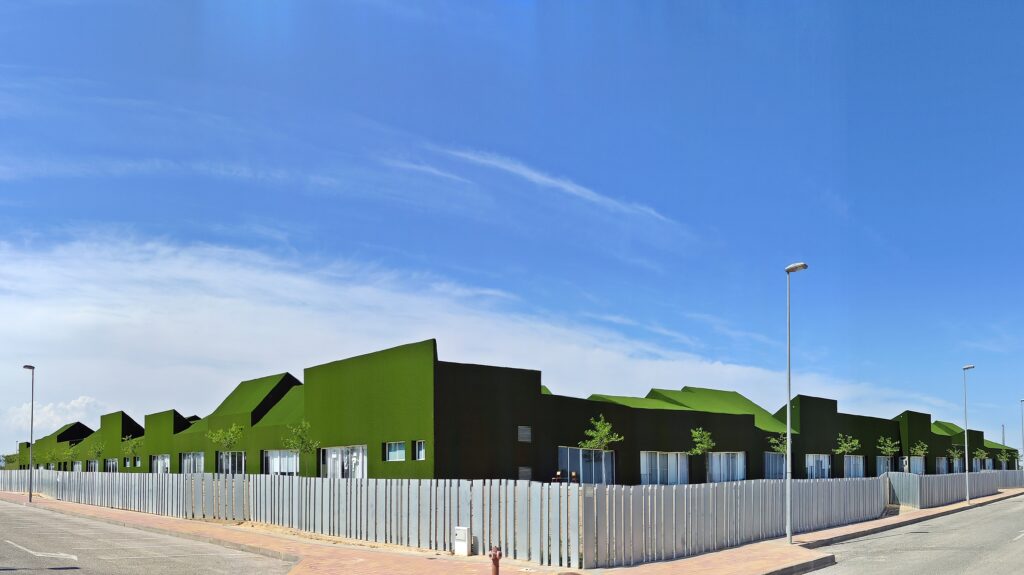 Public School of Infant and Primary Education "El Alba" within the residential.
Mini amphitheater located in a spectacular central square, the nucleus of the residential area, where you can enjoy performances and events.
WIDE SPORTS AND LEISURE OFFER
A benchmark residential for its spectacular outside design and for the careful planning of its facilities.
Outdoor sports tracks where you can practice paddle tennis, fashionable sport, beach volleyball or petanque.
Bike path connecting with the Roldán district, 1.5 km away.
Canine areas to enjoy your pet in the middle of nature.
Close to the Residential you will find a paradise for practicing water sports on the idyllic beaches of the Mar Menor, or playing golf throughout the year on the 22 courses in the Region of Murcia, with more than 300 holes of all levels.
Facilitates a closer coexistence and a more pleasant treatment.
Children can play in the streets and gardens of the residential.
A good place to do it is in El Alba, a noise-free residential area where calm reigns for those who need to recharge their energy.
In the era of teleworking we have discovered that we can work and live wherever we want, here you will find a quiet environment where you can breathe nature and feel good to face the challenges of day to day.
ALL SERVICES AT YOUR REACH
Everything you need is at your fingertips within 25km.